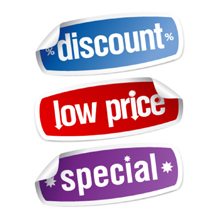 Calgary Moms Trade Fair ~ Show Specials ~ Sunday, April 14th 2019
Table #2 – Secrets of Uganda ~ BABY & MOM SAMPLE SET of our 100% natural oils and butters. Includes 10ml each of Pure Shea Butter, Eucalyptus infused Shea Butter, Lemongrass infused Shea Butter, Eucalyptus Essential Oil, Lemongrass Essential Oil, Moringa Oil, Coffee Oil and Chia Oil, 4.5g Lip Balm of Coffee, Cocoa Butter, Shea Butter and a 15g Shea Butter Foot Balm infused with Eucalyptus for $22.90  Regular $34.70.
Table #5 – Monat ~ Receive $25 off your second order when you sign as a customer. Stop by the booth to be entered into a draw for a gift basket full of products that your hair will love.
Table #7 – Forever Photographs by Krista ~ 20 minute mini, spring themed session with 10 photos for $65. Regular $125.
Table #9 – Scentsy ~  Stop by our table to enter in for our draw for a Free mini rose warmer for that special mom.
Table #11 – Young Living ~ First 5 orders with one of our Starter Kits will receive a FREE ESSENTIAL OIL as well as a special gift from us to help you learn about the MANY benefits and uses of Essential Oils! Come by and enter our draw for the all natural, powerful and safe for the whole family, Thieves Cleaner!!
Table #22 – Elite Cuisine / Salad Master ~ Visit our table to win A FREE  3-Course Meal, and a chance to win our special Saladmaster Food Processor worth $835 and more items on the day of the meal Give-away.
Table #24 – Rodan + Fields ~ In stock items for purchase that day, 10% off and no sales tax. During the trade fair and month of May-as a web sale: Orders of $90, before tax will receive 10% off and $25 cash back. *cannot be a consultant or costumer of other consultant to redeem.
Table #28 – Creative Little Weirdos ~ buy 3 get the 4th free!
Table #30 – Ambit Energy ~ Do you know anyone who would like to save money on their utilities?  Join us for a free seminar on how you can become a 21st century mom by helping friends and family achieve this.  Earn unlimited income from home for as little as 4 hours a week.  We're a community of women supporting each other and encouraging the growth of our bank accounts.
Table #34 – Heritage, a division of Knowledge First Financial ~ receive Free Diapers or a $25 Gift Card for appointments scheduled by the end of April.  Call Karen at 403-618-9386 to schedule your RESP consultation.
Table #45 – Brost Chiropractic & Wellness Centre ~ Stop by the booth for a Complimentary Computerized Nerve Scan (Screening).  Want to get fully assessed for any hidden health problems?  Schedule a time that works for you for our booking special.  Full Computerized Neurological Image Assessment Exam & Spinal Image for $50 ($120 Value)  Call our office to book:  403-520-5265  www.brostchiro.ca
Table #47 – Back In Touch ~ 20% off any Authentic You Workshops booked during the show!! Learn to Discover What Gives Your Life Meaning! As Women some of us are constantly in fear of being judged. Horses are incapable of judgment. What a unique thought; to go to a place where judgment does not exist, and we can just be ourselves! They don't care about our clothes, our weight, our spiritual or political beliefs, or where we've come from. They just care about helping you to be the best version of YOU that you can be. You are unique! No BS workshops!
Table #48 – H/W School of Ballet ~ Get the opportunity to see 'H/W School of Ballet' shine at their year end performance, June.21/2019!  Enjoy an evening full of diverse movement, fun and versatility directed by Alberta Ballet's former star, Yukichi Hattori. An awesome way to get to see what the school is all about!  We are offering 2 tickets to the performance.  Please enter at our booth, #49 for your chance to win!
Table #50 – Kindermusik ~ Music. Movement. Development. Fun! Impact Music Studio presents Kindermusik with Kristen coming to South Calgary Fall 2019. Come see us for 25% off your first semester of Kindermusik and a chance to win a free semester. Be sure to like our Instagram page @Kindermusikwithkristen to get up to date information on registration and promotions!
Table #51 – Dynamo Decor ~ Special Pricing on Custom CORDLESS shades. Stop by and enter a draw for an ECHO DOT Amazon ALEXA
Table #52 – Calgary West Oxford Learning ~ 3-Day Sale! Free Admission Fee for our Little Reader program until April 15, 2019. Building Strong Foundation for Your Child! Preschool can help jump-start your child's learning success. Children at the preschool age are most receptive to learning new things, and it is important to get an early start on your child's reading and listening skills. Almost everything young children do in the preschool years supports their emerging learning and reading skills. Reading aloud, talking, writing, interacting with other children, crafts — all these and more build the learning skills that prepare children to enter school.
Table #56 – It Works! ~ Receive 40% off any product when you sign up as a loyal customer.
Table #59 – Kids & Company ~ have a chance to win one free month of child care!
Table #62 – Be Still Sleep ~ Stop by Be Still Sleep Co. To enter our draw to win a FREE Moonlite Story Projector! Make bedtime stories more fun with this handy little projector that attaches right to your phone and projects onto the wall or ceiling. Comes with two stories; Goodnight Moon and Sago On Vacation. Fun for the whole family!
Table #69 – Beadiction ~  10% off on my etsy shop and facebook page sales starting APRIL 15 run until MAY 14th. All long necklaces 20$ and less. Crystal bar necklace with gold plated chain  2 for 10$.
Table 72 – Earth Divine Reiki – PAMPER YOUR MOM gift baskets $30.00 include rose quartz bracelet, body butter and bath salts packaged and ready for your mom on mothers days. Enter to win a reiki session.
——-
Calgary Moms Trade Fair
Sunday, April 14th, 2019
9:30am to 3:30pm
Courtyard Calgary Airport
2500 48th Avenue NE 
Calgary, Alberta T3J 4V8
(see map)
ADMISSION:
Proudly Supporting the Calgary Food Bank
Adults: $2.00 each
Kids: $1.00 each
(no food donations at this time)
Register to Attend and receive a show bag filled with a ton of information, show specials, coupons and great samples from our exhibitors and sponsors. Qualify for "Registered Only" instant door prizes through out the day and have a chance to win our grand prize with our "Explore the Floor" card.
Want future show updates and information? Join our mailing list to be notified. You can opt-out at any time.