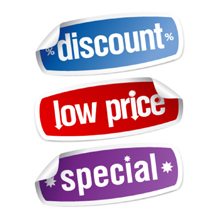 Calgary Moms Trade Fair ~ Show Specials
Saturday, November 9th 2019
Coming Soon!
——-
Calgary Moms Trade Fair
Saturday, November 9th, 2019
9:30am to 3:30pm
Courtyard Calgary Airport
2500 48th Avenue NE 
Calgary, Alberta T3J 4V8
(see map)
ADMISSION:
Proudly Supporting the Calgary Food Bank
Adults: $2.00 each
Kids: $1.00 each
(no food donations at this time)
Register to Attend and receive a show bag filled with a ton of information, show specials, coupons and great samples from our exhibitors and sponsors. Qualify for "Registered Only" instant door prizes through out the day and have a chance to win our grand prize with our "Explore the Floor" card.
Want future show updates and information? Join our mailing list to be notified. You can opt-out at any time.