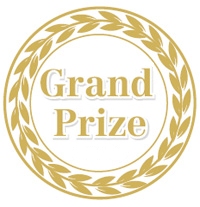 Grand Prize – Explore the Floor Passport Card
How to Enter: To qualify you must first register on our website, then attend our show on April 9th and ask the lovely ladies (myself included lol) at the registration table for a "Explore the Floor" passport card.
Visit each exhibitor table to find out what great products and services they offer, ask them kindly to stamp or initial their table number on the card ( please be patient if they are already chatting with another customer ;) ). Make sure you have every number marked / stamped on the card or it won't be valid.
Oh, and when you are visiting the tables make sure you find out if they have an "Enter to Win" prize that they are personally offering on their own. Now a days most do :)
Grand Prize – Explore the Floor Passport Card ~ contents include a wide variety of products & coupons provided by all of our fabulous exhibitors.

All items in our November 12th, 2017 Grand Prize
Explorer Door ~ Table #1 – Explorer Door Gift certificate to include 2 Explorer Door Packs AND 2 Explorer Wall Decal Scenes ($56.50 Value)
Rodan & Fields ~ Table #7 – 3 day sample of our latest innovation Active Hydration Serum + 3 Mini Facials & R + F key chain which comes in it's own pewter carrying bag
Glitz Gifts ~ Table #8 – Silver Colour Chain Necklace with Pearl & Crystal Large Beads, value = $24.95
Arbonne ~ Table #9 – Win free facials for u and 4 girlfriends, plus a 50$ spa basket of botanical products.
CST ~ Table #11​ – TBA
Beach Body ~ Table #12 – Shakeology sample, Energize sample and shaker cup ($18 value)
Kozy Kat Designs ~ Table #18 – a set of three bandana bibs Value: $15
Move Mobile ~ Table #23 – 25% off physical literacy lessons for all children over 18 months at your child's daycare!
doTerra ~ Table #24 – 3 samples of oils. ($15) and a FREE aromatouch treatment ($80)
Jamberry Nails ~ Table #27 – Accent nail wraps, nourish hand creme, application tools and info. Approx value $20
Pure Magic Vacations ~ Table #28 – a travel bag (value $50)
Isagenix ~ Table #31 – an Isagenix E+shot assorted sample pack
Scentsy ~ Table #42 – a scent circle and car bar
Tiber River Naturals ~ Table 44 – Bath Bomb and Body lotion ($19 value)
Sumycotton ~ Table #51 –  Boy T-shirt (Value $19.99)
Mama Said ~ Table #52 – Receive 20% OFF the first 3 sessions when you sign up for a free introductory call.
Brost Chiropractic ~ Table #53 – Full stress, brain and body evaluation ($120 value) & 5 Stress Relief Sessions ($250 value)
Stella and Dot ~ Table #55 – Silver Sparkle Studs $19
Spanish Discovery Centre – table # 57 – receive 20% off when buying our Home School Program + a fantastic book in Spanish for a kid approx value $20
Crisp Henna ~ Table #58 –  one application of henna up to $25 value
Sylvan Learning Centre ~ Table #66 – Free consultation, assessment and two hours of instruction (value of $333)
Younique ~ Table #63 – a Moodstruck Epic Mascara for the grand prize, valued at $29
Usborne Books ~ Table #69 – a gift set of an Usborne book and jigsaw. Value of $17.95
Maid of Honour Cleaning ~ Table #71 –  a $50 gift certificate
m
m
Don't forget! To qualify you must first register on our website. If you don't and you show up on the day of the show to register you won't receive an passport card. You must be on the list.
—————————————
Calgary Moms Trade Fair
Sunday, November 12th 2017 ~ 9:30am to 3:30pm
Courtyard Calgary Airport
2500 48th Avenue NE
Calgary, Alberta T3J 4V8 (see map)
ADMISSION:
Proudly Supporting the Calgary Food Bank
Adults: $2.00 each
Kids: $1.00 each
(no food donations at this time)
Register to Attend and receive a show bag filled with a ton of information, show specials, coupons and great samples from our exhibitors and sponsors. Qualify for "Registered Only" instant door prizes through out the day and have a chance to win our grand prize with our "Explore the Floor" card.
Want future show updates and information? Join our mailing list to be notified. You can opt-out at any time.