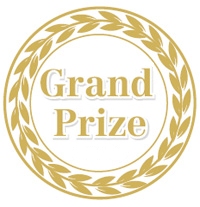 Grand Prize – Explore the Floor Passport Card
How to Enter: To qualify you must first register on our website, then attend our show on April 15th and ask the lovely ladies (myself included lol) at the registration table for a "Explore the Floor" passport card.
Visit each exhibitor table to find out what great products and services they offer, ask them kindly to stamp or initial their table number on the card ( please be patient if they are already chatting with another customer ;) ). Make sure you have every number marked / stamped on the card or it won't be valid.
Oh, and when you are visiting the tables make sure you find out if they have an "Enter to Win" prize that they are personally offering on their own. Now a days most do :)
Grand Prize – Explore the Floor Passport Card ~ contents include a wide variety of products & coupons provided by all of our fabulous exhibitors.

All items in our April 15th, 2018 Grand Prize
Table 1 – Modere ~ TBA
Table 4 – Changes Spa & Salon ~ $25 Gift Card to Changes Spa & Salon
Table 6 – Nucerity ~ Bottle of Eye Effects 3 Approx. Value $56.00
Table 7 – Pink Zebra ~ "Oh, the places you will go" – Prize pack. World Globe Shade, World Map Simmer Light and Three Sprinkles Jars. Value $220
Table 9 – Young Living Essential Oils ~ 15ml bottle of Grapefruit Oil with a Retail Value of $28
Table 10 – Norwex ~ window cloth, value $20.99
Table 12 – LeVel ~ 50.00 gift certificate
Table 18 – Organo Nature Care ~ 50% off coupon on your Entire Purchase
Table 22 – Botanics for the Body ~ TBA
Table 25 – Origami Owl ~ bracelet and earring prize valued at $80
Table 28 – 2Rare Photography ~ Book my full program "A year in the life of a child" valued at $1,500 and get $300 off the package.
Table 35 – Jamberry ~ 1 sheet of nail wraps, a bottle of cuticle oil and a manicure for you and two friends! (Approximate $55 value)
Table 47 – Brost Chiropractic & Wellness Centre ~ 1 Complimentary Full Nervous System Evaluation ($120 value) & 5 Stress Relief Sessions ($250 value)
Table 50 – Krista Manntai Photography ~ 50% off any story session ($200 value)
Table 54 – Dalania ~ we are offering natural Bath and Body products from Germany at 10% off.  Micro-Blading at $250 and Artisan at 20% off.
Table 55 – Tutor Doctor ~ a laptop bag with a water bottle and a gift certificate for 5 hours of tutoring.
Table 59 – MojiLife ~ MojiClean Toilet Cleaners (5 pack) Value $12.50
Table 60 – Busy Hands Media ~ Pre-Writing Skills Activity Cards valued at $10
Table 63 – Monat ~ Eye Wonder Brow and Lash Serum, Value $79
Table 66 – Rodan & Fields ~ a Micro-Dermabrasion paste packet, a mini facial and a lip balm.
Table 67 – Milashka Photography ~ $50 gift certificate
Table 68 – Usborne Books ~ a $25 gift card
Table 71 – Maid of Honour Cleaning ~ a $100 gift card
Table 73 – Scentsy ~ a scent pak ($9 value)
More coming soon!
m
m
Don't forget! To qualify you must first register on our website. If you don't and you show up on the day of the show to register you won't receive an passport card. You must be on the list.
—————————————
Calgary Moms Trade Fair
Sunday, April 15th 2018 ~ 9:30am to 3:30pm
Courtyard Calgary Airport
2500 48th Avenue NE
Calgary, Alberta T3J 4V8 (see map)
ADMISSION:
Proudly Supporting the Calgary Food Bank
Adults: $2.00 each
Kids: $1.00 each
(no food donations at this time)
Register to Attend and receive a show bag filled with a ton of information, show specials, coupons and great samples from our exhibitors and sponsors. Qualify for "Registered Only" instant door prizes through out the day and have a chance to win our grand prize with our "Explore the Floor" card.
Want future show updates and information? Join our mailing list to be notified. You can opt-out at any time.