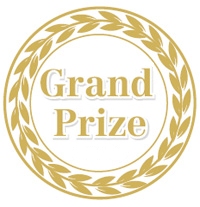 Grand Prize – Explore the Floor Passport Card
How to Enter: To qualify you must first register on our website, then attend our show on April 9th and ask the lovely ladies (myself included lol) at the registration table for a "Explore the Floor" passport card.
Visit each exhibitor table to find out what great products and services they offer, ask them kindly to stamp or initial their table number on the card ( please be patient if they are already chatting with another customer ;) ). Make sure you have every number marked / stamped on the card or it won't be valid.
Oh, and when you are visiting the tables make sure you find out if they have an "Enter to Win" prize that they are personally offering on their own. Now a days most do :)
Grand Prize – Explore the Floor Passport Card ~ contents include a wide variety of products & coupons provided by all of our fabulous exhibitors.

All items in our April 23rd, 2017 Grand Prize
Table #7 – Mind With Matter ~ T-shirt, Coupons for Workshops an Retreats, one free Family Online Yoga Program ($60)
Table #10 – Lil Orchard ~ 2 bibs for the grand prize – approx. value $12.00
Table #12 – NuCerity ~ Bottle each of Skincerity and Eye Effects 3. Approx value $170.00
Table #14 – Little Tigers Childproofing ~ Kidco White Metal Angle Mount/Straight Mount Top of Stairs Gate
Table #18 – CIR Realty ~ TBA
Table #24 – Premier Eye Care ~ Baby sunglasses valued at $24.
Table #29 – Forever Living Products ~  A variety of Aloe products ($100.00)
Table #30 – Music Together of the Chinook Wind ~ $100 gift certificate for Music Together of the Chinook Wind, Music Together Family Favorites CD, and 2 Egg shakers all in a drawstring cinch sack. Valued at over $130
Table #32 – Grayson Thomas Interiors ~ $75 gift card (may be combined with other coupons and discounts).
Table #33 – Athlete Factory ~  T-shirt, and Personal Trainings services including consult, injury prevention screening, and moment assessment ($170.00 Value)
Table #35 – doTerra ~ Wild Orange Essential Oil and Resource Guide (valued at $25)
Table #41 – En L'air Academy of dance ~ Free baby steps drop-in class $40 value. (valid with any spring or summer program for children ages 2-4) (I will provide a ticket with registration information for the winner.)
Table #42 – Avon ~ VARIETY OF FREE AVON PRODUCT! (value approx. $40.00)
Table #51 – Scentsy ~ mini warmer and bar ($30)
Table #52 – Wee Sleep ~ a sleep sack and a onsie ($40)
Table #53 – Brost Chiropractic & Wellness Centre ~  Complimentary Full Health Assessment ($120 value), 5 Complimentary BrainTap Sessions ($250 value) &1 hour massage for half price $44.63 (reg $89.25)
Table #55 – THRIVE Life ~ 2 items
Table #57 – Nerium International ~ Nerium Eye Serum in the Grand Prize as well $85.00 value
Table # 60 – Agnew Insurance Ltd ~ $50 towards an RESP.
Table #63 – Wild Moon Organics ~ Relax + Lavender Bath Salts, value $16
Table #64 – Seton Integrative Health Clinic ~ a free Naturopathic or nutritional consultation plus a vitamin injection valued at $240
Table #68 – Sun Life ~ Starbucks Gift Card  Value $25
Table #71 – Dang Good Carpet & Furnace Cleaning ~ A FREE carpet cleaning: 5 rooms, a hall and one set of stairs currently worth $99.99 (Reg $129.99).
m
m
Don't forget! To qualify you must first register on our website. If you don't and you show up on the day of the show to register you won't receive an passport card. You must be on the list.
—————————————
Calgary Moms Trade Fair
Sunday, April 23rd 2017 ~ 9:30am to 3:30pm
Courtyard Calgary Airport
2500 48th Avenue NE
Calgary, Alberta T3J 4V8 (see map)
ADMISSION:
Proudly Supporting the Calgary Food Bank
Adults: $2.00 each
Kids: $1.00 each
(no food donations at this time)
Register to Attend and receive a show bag filled with a ton of information, show specials, coupons and great samples from our exhibitors and sponsors. Qualify for "Registered Only" instant door prizes through out the day and have a chance to win our grand prize with our "Explore the Floor" card.
Want future show updates and information? Join our mailing list to be notified. You can opt-out at any time.