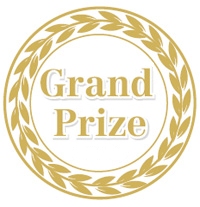 Grand Prize – Explore the Floor Passport Card
How to Enter: To qualify you must first register on our website, then attend our show on April 15th and ask the lovely ladies (myself included lol) at the registration table for a "Explore the Floor" passport card.
Visit each exhibitor table to find out what great products and services they offer, ask them kindly to stamp or initial their table number on the card ( please be patient if they are already chatting with another customer ;) ). Make sure you have every number marked / stamped on the card or it won't be valid.
Oh, and when you are visiting the tables make sure you find out if they have an "Enter to Win" prize that they are personally offering on their own. Now a days most do :)
Grand Prize – Explore the Floor Passport Card ~ contents include a wide variety of products & coupons provided by all of our fabulous exhibitors.

All items in our November 4th, 2018 Grand Prize
Beauty Counter ~ Table #2 – A Free masking and pampering party for you and your friends! ($100 value)
Never Grow Up Bows ~ Table #3 – a Christmas Mini Bow
Thundrdome Amusements ~ Table #4 – $100 Thundrdome Gift Card (can be used towards all Thundrdome activities and merchandises)
Jena Lee Photographs ~ Table #19 – Three complimentary Your Baby's First Year candid lifestyle portrait sessions for any three milestones of your choosing. This door prize covers the session fees only and all print/digital images are sold separately. $900 value.
GlitzGlitz ~ Table #23 – Pewter Namaste charm on a Sterling Silver chain, value  $10.00
HappyFeet Calgary ~ Table #25 – HappyFeet Soccer ball & T-Shirt worth $45
Pink Zebra ~ Table #27 – simmer light, decorative shade and jar of Sprinkles.  Retail value $160
Heritage Education Funds – Table #28 – a $30 gift card for RESP appointments booked today.
Crafty Canuck Creations ~ Table #30 – a customized tea towel – value of 20.00
Doterra ~Table #31 – Introductory Oil Kit, Lemon, Lavender, and Peppermint $34.00 !
Colors4u Inc ~ Table #37 – one bow tie and one hair bow.
Pampered Chef ~ Table #42 – $50 pampered chef gift certificate
The Vital Posture Clinic ~ Table #51 – a travel neck pillowe. Net value: $50.
Plexus ~ Table #58 – a three day sample of slim for the grand prize $10 dollars
Raw and Tapped ~ Table #63 – woman's bracelet valued at $30!
Avon ~ Table #70 – Avon pedi socks. $4.99
Eden Maternal and Newborn Care ~ Table #73 – Electric Bottle and Food Warmer from Tommee Tippee worth $40.00
More coming soon!
m
m
Don't forget! To qualify you must first register on our website. If you don't and you show up on the day of the show to register you won't receive an passport card. You must be on the list.
—————————————
Calgary Moms Trade Fair
Sunday, November 4th, 2018
9:30am to 3:30pm
NEW Location!
Genesis Centre – Community Gym
#10, 7555 Falconridge Blvd. NE,
Calgary, Alberta T3J 0C9 (see map)
ADMISSION:
Proudly Supporting the Calgary Food Bank
Adults: $2.00 each
Kids: $1.00 each
(no food donations at this time)
Register to Attend and receive a show bag filled with a ton of information, show specials, coupons and great samples from our exhibitors and sponsors. Qualify for "Registered Only" instant door prizes through out the day and have a chance to win our grand prize with our "Explore the Floor" card.
Want future show updates and information? Join our mailing list to be notified. You can opt-out at any time.