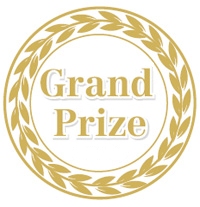 Grand Prize – Explore the Floor Passport Card
How to Enter: To qualify you must first register on our website, then attend our show on April 14th and ask the lovely ladies at the registration table for a "Explore the Floor" passport card.
Visit each exhibitor table to find out what great products and services they offer, ask them kindly to stamp or initial their table number on the card ( please be patient if they are already chatting with another customer ;) ). Make sure you have every number marked / stamped on the card or it won't be valid.
Oh, and when you are visiting the tables make sure you find out if they have an "Enter to Win" prize that they are personally offering on their own. Now a days most do :)
Grand Prize – Explore the Floor Passport Card ~ contents include a wide variety of products & coupons provided by all of our fabulous exhibitors.

All items in our April 14th, 2019 Grand Prize
Table #2 – Secrets of Uganda ~ MOISTURIZER 100ml 100% Pure Shea Butter (Vitellaria Nilotica) $10.30
Table #24 – Rodan + Fields ~ Body Sunscreen Broad Spectrum SPF 30 and 2 pack of Lip Shield Broad Spectrum spf 25. Retail $55.
Table #22- Elite Cuisine ~ A FREE $150 Saladmaster 316Ti Stainless steel Spatula for the first Guest who books a date from April 15th – 17th to claim his/her Free 3-Course Meal gift give away
Table #28 – Creative Little Weirdos ~ $50 worth of gift cards ($20 Walmart, $20 Babies R us, $10 Tim Horton's gift card)
Table #30 – Ambit Energy ~ 2 packs of 2 NOMA 60 watt LED Light bulbs  Approximate Value: $20
Table #45 – Brost Chiropractic & Wellness Centre ~ Complimentary Full Computerized Neurological Image Assessment Exam & Spinal Image  ($120 Value) & 5 Brain Tap Sessions to reboot, re-balance & relax the brain/body ($265 Value).
Table #47 – Back In Touch ~ 1 Free Youth Workshop for up to 4 kids! Prepare your Children and Young Adults to take on the challenges that life throws at them while working alongside a horse! (Value $450)
Table #48 – H/W School of Ballet ~ An H/W Tank top, #49, value= $20.
Table #52 – Calgary West Oxford Learning ~ Headphone ($300)
Table #59 – Kids & Company ~ One free month of child care ( $2000 value)
Table #60 – Pampered Chef ~ 50% off your order when you host a party.
Table #61 – Primerica ~ Voucher for – couples package- Legal last will and testament preparation consultation and completed documents.1200$ VALUE
Table #72 – Earth Divine Reiki – Scent few body butter Regular $14.00
m
m
Don't forget! To qualify you must first register on our website. If you don't and you show up on the day of the show to register you won't receive an passport card. You must be on the list.
—————————————
Calgary Moms Trade Fair
Sunday, April 14th, 2019
9:30am to 3:30pm
Courtyard Calgary Airport
2500 48th Avenue NE 
Calgary, Alberta T3J 4V8
(see map)
ADMISSION:
Proudly Supporting the Calgary Food Bank
Adults: $2.00 each
Kids: $1.00 each
(no food donations at this time)
Register to Attend and receive a show bag filled with a ton of information, show specials, coupons and great samples from our exhibitors and sponsors. Qualify for "Registered Only" instant door prizes through out the day and have a chance to win our grand prize with our "Explore the Floor" card.
Want future show updates and information? Join our mailing list to be notified. You can opt-out at any time.