Grand Prize – March 15th Calgary Moms Trade Fair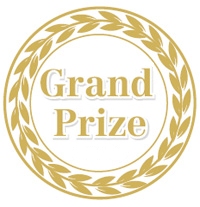 Explore the Floor Grand Prize – Listed below is the contributors & contents of the Grand Prize for our March 15th, 2014 trade show.
Table #1 – Butters & Bubsie ~ set of headbands from our new spring collection
Table #2 – Sound Sleep Solutions ~ Cheese Board with Accessories
Table #9 – TOPS ~ TBA
Table #6 – Steeped Tea ~ 25 gram bag of tea
Table #18 – Young Living ~ 15ml bottle of Cedarwood Essential Oil and 15ml Peppermint Essential Oil
To see more click here to see the full list.
Register to Attend and receive a show bag filled with a ton of information, show specials, coupons and great samples from our exhibitors and sponsors at the Calgary Moms Trade Fair. Qualify for "Registered Only" instant door prizes through out the day and have a chance to win our grand prize with our "Explore the Floor" card.