Door Prizes ~ April 20th 2013 Trade Show ~ Calgary Moms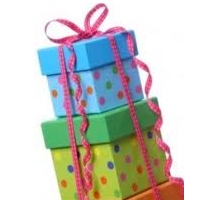 Door Prizes ~ April 20th 2013 Trade Show ~ Calgary Moms ~ Business & Baby Show

Register to Attend and receive a show bag filled with a ton of information, show specials, coupons and great samples from our exhibitors and sponsors. Qualify for "Registered Only" instant door prizes (see below) through out the day and have a chance to win our grand prize with our "Explore the Floor" card.
Door Prizes Available for our April 20th, 2013 Calgary Moms Trade Fair

As a Special Thank You: All exhibitors that wish to provide us with a door prize can send us a photo of the door prize &/or door prize name & description for this page along with a website link.