November 14th, 2015 Exhibitor Trade Show Specials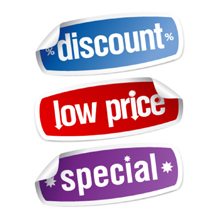 Calgary Moms Trade Fair ~ Business Show Specials ~ November 14th, 2015 Exhibitor Trade Show Specials
Table #7 ~ Baby Root Designs – Infant Bibs: Regular Price $15 Show Special $  , Short sleeve bib or craft smock Regular Price $18 Show Special $12, Long sleeve bib or craft smock Regular Price $24 Show Special $18, Wet Bags Regular $20 Show Special $12.
Table #8 ~ Tupperware – Book a party and receive a $30 surprise pack at your party; orders greater than or equal too $100 receive FREE shipping and gst; orders over $200 receive FREE shipping/gst and a FREE gift Coupon Code: CalgaryMoms15 (expires January 31, 2016)
Find the full Show Special list by clicking here
Register to Attend and receive a show bag filled with a ton of information, show specials, coupons and great samples from our exhibitors and sponsors. Qualify for "Registered Only" instant door prizes through out the day and have a chance to win our grand prize with our "Explore the Floor" card.
Looking to connect with other Calgary Moms? ~ Meet moms from all areas of Calgary to join playgroups, meet ups, coffee breaks, moms night out, and other fun events. Join Calgary Moms Community today. Membership is FREE!!!