CMTF Swag Bag Contents – November 2013 Show
CMTF Swag Bag Contents – November 2013 Show
We are giving away 150 bags to the first 150 Registered moms that attends our show this Saturday.
Ever wondered what was in our show bags? The photo to the right shows what is included in our November 16th, 2013 trade show. Some sample items may be different than shown.
What's in the Swag Bags?
Some items could be: Samples, free gifts, promotional items, coupons and discounts & more. Every show provides something different.
Want to receive a show bag? Register Now!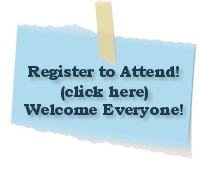 ————————————————————-
What to contribute to a Swag Bag?
Swag bags are a way to promote your business and a unique way to get customers to visit your shop, website or store following the event.
Here are some great tips for swag items:
– Samples:  samples are a great way for customers to try your products before they buy.
– Freebies:  free gifts are always popular.
– Free Item Coupons:  Offer something free to encourage traffic to your store.
– Promotional Items:  Pens and magnets are great promotional items that have your website or logo branded on the item.
Want to add items to our next show? Sponsor Us