Show Specials – Nov 15th, 2014 trade fair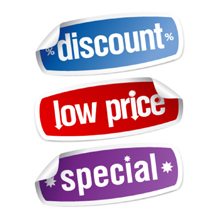 Calgary Moms Trade Fair ~ Business Show Specials ~ November 15, 2014 Exhibitor Trade Show Specials
Table #4 ~ Usana ~ Stop by our table today to enter our table draw and while you are there, sign up to attend a spa party to receive 25% off Sense Basic Pack (includes cleanser, toner, day cream and night cream)… see you there!
Table #14 ~ Steeped Tea ~ No tax on in stock Steeped teas and accessories. Come by and fill out a raffle ticket for the basket prize. For amazing gift ideas, November specials and to sign up for the monthly newsletter check out www.mysteepedtea.com/Aileen
Table #17 ~ Young Living ~ Attend an Essential Oil Wellness Introduction on Nov 19 or Dec 9 at 7 pm and receive a free Zyto scan as well as free shipping on your Premium Starter Kit. www.joyfuldroplets.com, joyfuldroplets@gmail.com Shannon Tompkins, Young Living Independent Member #1418027
Table #18 ~ Feri ~ As we are new to Calgary, we greatly appreciate feedback from guests about our company and products. By visiting www.globalwealthtrade.com/lovinglife and watching the 15 minute company video, they will receive a $300 gift certificate towards any two items from the FERI collection totalling $500 or more.
Table #22 ~ Joined at the Hip ~ 20% off every single outfit! I'm going to extend this special to attendees for 1 week after the show online, but it's better to buy the day of in order to not pay shipping. website: www.joinedatthehip.ca
Table #24 ~ Eden's Silk ~ Visit www.edenssilk.com for great deals on scarves. Seasonal sale is ON! Up to 50% off! Like us on Facebook www.facebook.com/edenssilkscarves to get a coupon code for extra 15% discount and a chance to win a $50 gift card! We deliver in Calgary for orders over $50.
Table #26 ~ JK Apparel ~ Adult leggings $25 each or $20 when you buy 3 or more & Kids leggings $20 each or $15 when you buy 3 or more
Table #28 ~ Sunnywind Photography ~ Maternity+newborn package (two separate sessions, with a minimum of 30 digital high resolution images each) for $300 ($400 value)
Table #30 ~ Baby Appeal Co. ~ "Are you a trendy mom or looking to buy a unique handmade gift for a new babe in your life? We are offering our very popular Scarf Bibs at a special price of 3/$25 or 5/$40. We will also have grab bags available with a coordinated Scarf Bib, Soother Strap & Toy Strap, all for $20."
Table #31 ~ Jamberry Nails ~ All wraps are buy 3 get 1 free. Ask us about gift sets for every budget! Book an online, in home, or catalogue party to earn free and discounted products!
Table #33 ~ Sockology ~ Explore the Heart and Sole of compression socks at SOCKOLOGY.ca – Visit Sockology at Table #33 and receive a 15% discount on all orders. Discount code: CMTFsocks15% & Visit SOCKOLOGY.ca for 10% off all website orders made 11/16/2014 to 12/31/2014. Discount code: CMTFsocks10%
Table #34 ~ Park Lane ~ Purchase between $30 and $59 get one item for $14.00.  Purchase between $60 and $89 get two items for $14.00,  Purchase between $90 and up get three items each for $14.00 Contact me today or visit my site to take advantage of this offer. deannasparklane@gmail.com www.myparklane.ca/deannajones
Table $38 ~ South Hill Designs ~ Personalized one of a kind memory lockets for everyone on your Christmas list! Over 500 charms and accessories to choose from. Open your locket, change your charms, the possibilities are endless! Host a party, get a shopping spree on me! No tax during the show. Stop by my table to enter to win a free locket!!! Jen Wawrinchuk, www.floatingcharms.net, j.wawrinchuk@gmail.com, Artist # 192527
Table #40 ~ Kumon ~ All parents are welcome to attend a free parent orientation and free placement test for your child. During the placement test, we will assess your child's skills and determine a comfortable starting point. Please visit www.kumon.ca to find the closest centre to your house.
Table #46 ~ Norwex ~ Save time, money and your health just cleaning with water! Check out our November Specials and great stocking stuffers! www.natashayoul.norwex.biz
Table #47 ~ Epicure ~ Stop by my Epicure table where you can see what's new for the season, and enjoy no shipping or gst on all cash & carry products! Lots of great products to chose from! Too busy for a pre-Christmas party? Enjoy DOUBLE HOSTESS CREDITS for all qualified January parties! Stop by and ask me for more details!
Table #48 ~ International Nannies ~ $100 off placement fee for a full time local or overseas nanny.
Table #50 ~Seacret ~ discounted pricing on all in stock that I'll have at the show.
Table #53 ~ Style Impeccable ~ 30 Minutes of personal shopping free, with one and a half hour consultation (value of $65) Calgary Area Only Valid Until Dec 24th, 2014 styleimpeccable.com
Table #54 ~ Intellidance ~ All show attendees receive 10% off of their Intellidance registration.
Register at wundersign.com. Use the coupon code CALGARYMOMS10 at check-out.
Table #58 ~ Youngevity ~ Healthy Body Challenge ~ Mind, Body, & Soul! The challenge is a way for you to transform your life by realizing their health and wealth potential. Choose the Body Pak that suits your needs on autoship and I will pay the $10 Distribtor fee and you enjoy wholesale pricing for LIFE!
Table #61 ~ Calgary Smile Labs ~ Show special Teeth Whitening onsite for $49 muicrodermabrasion in spa $45 and Take home whitening kits for $45
Table #59 ~ Organo Gold Coffee ~ offering a minimum of 10% off the regular retail price of our boxed coffee and tea products.
More speicals coming soon!
Register to Attend and receive a show bag filled with a ton of information, show specials, coupons and great samples from our exhibitors and sponsors. Qualify for "Registered Only" instant door prizes through out the day and have a chance to win our grand prize with our "Explore the Floor" card.
Looking to connect with other Calgary Moms? ~ Meet moms from all areas of Calgary to join playgroups, meet ups, coffee breaks, moms night out, and other fun events. Join Calgary Moms Community today. Membership is FREE!!!