New Addition to our Swag Bag! Schick Hydro Silk razors
It's BAAAACK!!! Check it out ladies the New Addition to our Swag Bag! Schick Hydro Silk razor
The new Schick Hydro Silk razors for ladies has a water-activated moisturizing serum! Keep your legs hydrated and smooth for the Fall & Winter months! There are five curve sensing blades to allow for a close shave. Along with a new and improved gripped handle.
Calgary Moms Trade Fair
Business Trade Show & Baby Expo
~~~ Christmas Family Fair ~~~
Saturday, November 16th 2013 from 9:30am to 3:30pm
Courtyard by Marriott ~ Conference Centre
2500 48th Avenue N.E. Calgary, Alberta (map)
it's not just for moms.. it's FUN for the whole family!
Just for the kids!!
Face painting & Mascots
We are hoping that the BIG guy will stop by for a visit
SANTA!
Register to Attend & receive a show bag filled with a ton of information, show specials, coupons and great samples including a baby bottle & diapers. Qualify for "Registered Only" instant door prizes throughout the day and have a chance to win our grand prize with the "Explore the Floor" card.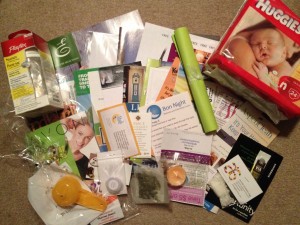 CMTF Swag Bag Contents – November 2013 Show
We are giving away 150 bags to the first 150 Registered moms that attends our show November 16th, 2013.
Ever wondered what was in our show bags? To give you an idea the photo to the right shows what was included in our April 20th, 2013 trade show. Some sample items may be different than shown.
What's in the Swag Bags?
Some items could be: Samples, free gifts, promotional items, coupons and discounts & more. Every show provides something different.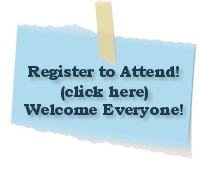 ————————————————————
What to contribute to a Swag Bag?
Swag bags are a way to promote your business and a unique way to get customers to visit your shop, website or store following the event.
Here are some great tips for swag items:
– Samples:  samples are a great way for customers to try your products before they buy.
– Freebies:  free gifts are always popular.
– Free Item Coupons:  Offer something free to encourage traffic to your store.
– Promotional Items:  Pens and magnets are great promotional items that have your website or logo branded on the item.
Want to add items to our next show? Sponsor Us